Get Glowing: Vitamin C Can Make You Luminous
Vitamin C is necessary for your overall health, both inside and out.
And used properly as part of a skincare regime, it will help unleash a new luminosity and a healthier, younger looking complexion.
In fixed light and fixed focus pictures of clinical studies of people who have used Lascorbic acid Vitamin C topically, you see beautiful before and after pictures. The wrinkles are less prominent. The skin is firmer, less weighty. The color is greatly improved and many of these results can be seen almost immediately.
Topically, Vitamin C supports with the formation of collagen, alleviates skin inflammation, clarifies and brightens the skin and has an almost immediate firming effect on fine lines and wrinkles. It's an antioxidant that helps to protect skin from damaging UV light and if you do get too much sun, Vitamin C helps the skin repair itself.
But it is a super-powerful acid that should be treated with care.
There are a lot of variations of Vitamin C in different combinations and proportions.
You could start with a more gentle formulation and switch to a stronger one when your skin can tolerate it. In my 30 years of experience, I have found that several factors should be used to determine which Vitamin C product you use.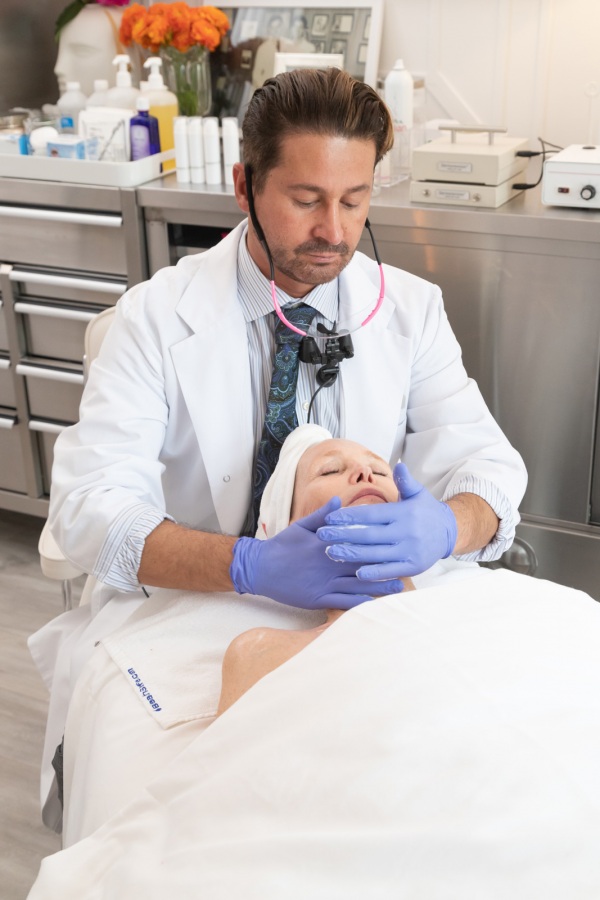 The following are questions to ask that can help you understand how to navigate ascorbate products. You only have one skin — when it comes to high-intensity actives, it's best to work with a trusted skincare professional.
• First question: Do you use retinoids? If you do, depending on the molecular form of the retinoid you're using, your skin may not react well with a high concentration of ascorbates or L-ascorbic acid. If you are using over-the-counter retinoids, I highly recommend bringing in the opinion of a skincare professional as to which ascorbate, if any, you should use.
• Second question: Do you have any type of hyperpigmentation? Ascorbates are generally considered skin lighteners in clinical studies, but they may have a low pH. Long-term use of the product may not be right for you because you may develop post-inflammatory hyperpigmentation (PIHP).
• Third question: What is your skin type? Usually the darker the skin, the more gentle you have to be. L-ascorbic acid may not be ideal for some types of skin. What is makeup of your skin? Do you have large follicles that produce a large amount of oil?
Do you have invisible pore follicles (genetically dry skin)? A low concentration of ascorbate can act more powerfully on genetically dry skin, but if you have oily skin, the skin is going to be stronger compared to the product.
• Fourth question: Do you have a tendency to redness? Or a tendency to welt?
Are you prone to rosacea? In this case, you should really consider to consult with a licensed skincare professional to understand which form of ascorbate could work for you. For example, in our experience, we love to use less acidic Vitamin C on rosacea.
We found that strengthening the connective tissue around capillaries that are distended gives great results.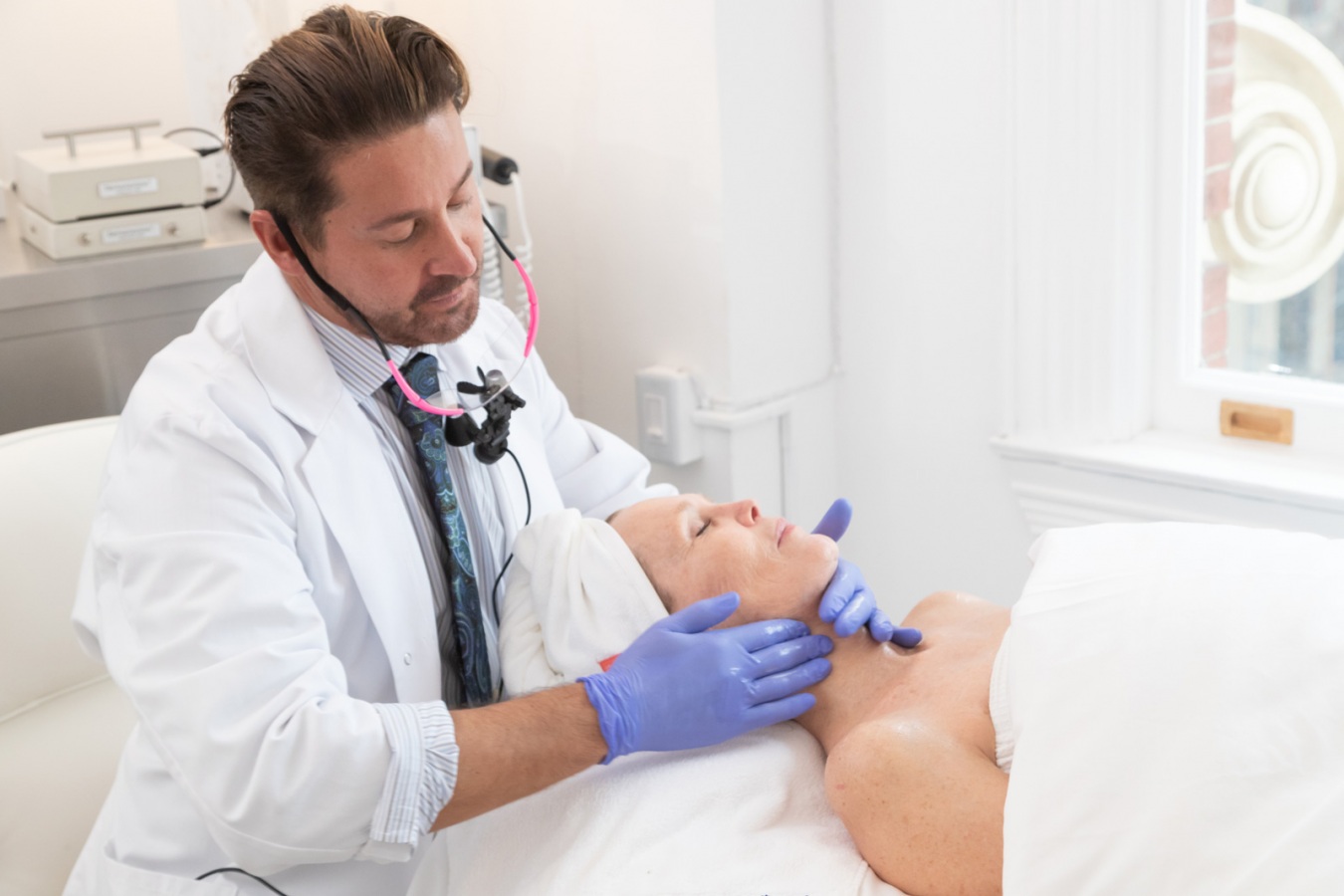 And there are two rules to follow when it comes to shopping for products containing ascorbates. First, consider that the ingredient list is not the product formula. The ingredient list is what the manufacturing facility has mixed to make the product. The ingredients react to each other and usually create new actives. Please don't shop by ingredients; shop by effectiveness.
Second, the rule of "the higher concentration the better" is absolutely wrong. There are serums on the market with concentrations of more than 22 percent L-ascorbic acid. This may be indicated for some skin types and skin conditions — perhaps the skin on your back, the abdomen or the inside of your arms — where you have resilient skin.
Over the years, I've discovered favorites that will bring on the glow with regular use.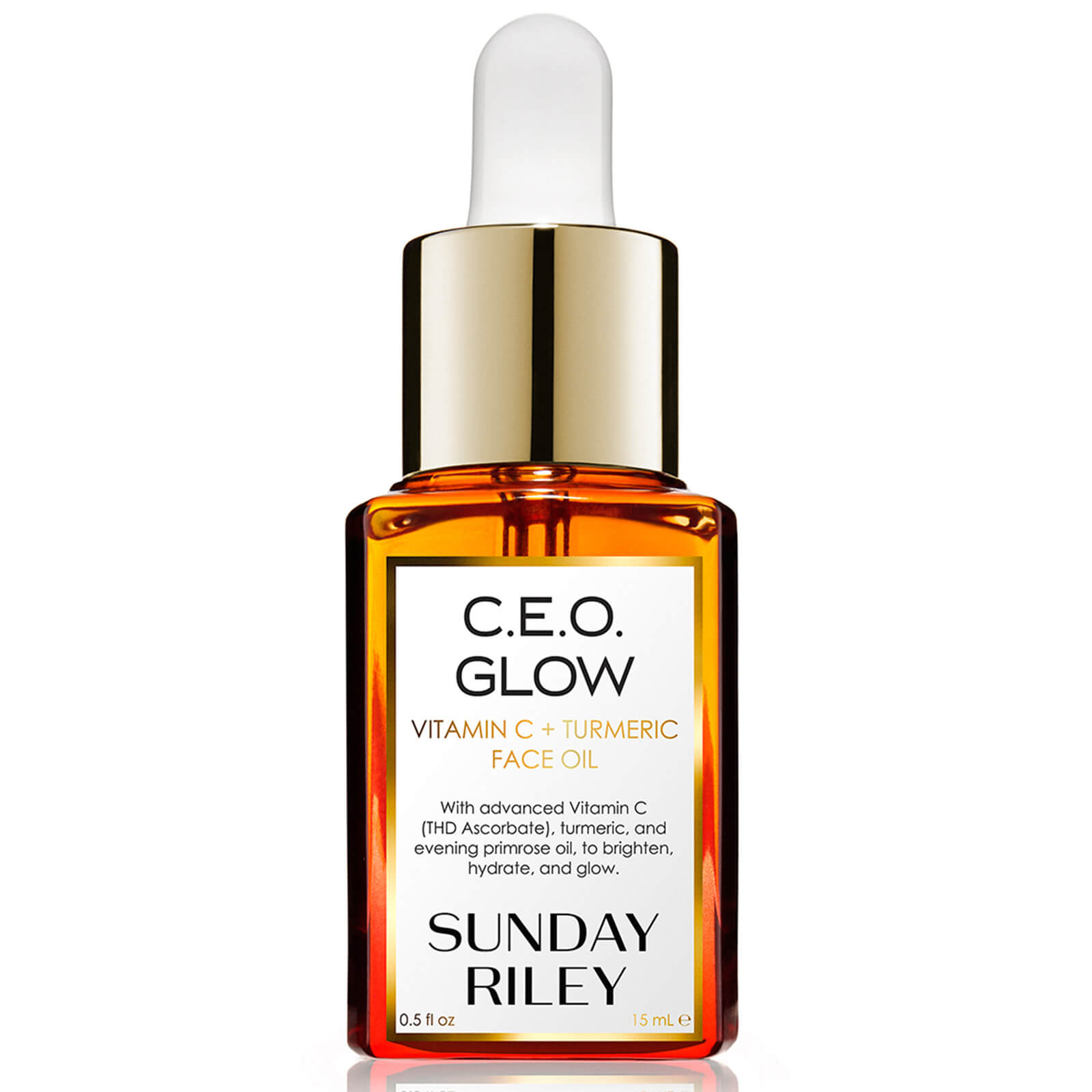 Order here (link to external website):
On amazon: Sunday Riley C.E.O. Glow Vitamin C& Turmeric Face Oil, 1.18 fl. oz.
Sunday Riley C.E.O. 15 % Vitamin C Brightening Serum is an extremely clever formulation. In this formula, it all seems to be built around tetrahexyldecyl ascorbate, an oil-soluble ascorbate. The face oil blend also features Evening Primrose oil (purifying) and Pomegranate Seed oil, a botanical source of conjugated linolenic acid (CLA). Sunday Riley is sold online and in many department stores.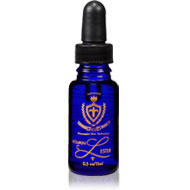 Lucrece Vitamin C Ester Face Serum
Available only through MEDICAL-SPAs & Licensed Skin Therapists;
to find out more click - here - to visit the official website.
Lucrece Vitamin C Ester Face Serum is a velvety formulation and practical application of the brightening benefits of tetrahexyldecyl ascorbate. This active is protected and delivered to the skin by a silicon base (cyclomethicone). The pH just above the neutral zone make this formula perfect for skin types more sensitive to acidic formulations — dry or sensitive skin types. Bisabolol benefits more sensitive skin. The brightening effect is complemented by the extract of the Tricholma Matsutake Singer. This serum also features extract of the bark of Phellodendron Amurense, an anti-microbial and antiinflammatory agent, and essential oil of Sandawood, also anti-inflammatory, antioxidant,
anti-viral and anti-bacterial. Lucrece products are distributed exclusively by licensed skincare professionals.
Dermorevision C-Cellular +Plus Face Serum
Available only through MEDICAL-SPAs & Licensed Skin Therapists;
to find out more click - here - to visit the official website.
Dermorevision C-Cellular +Plus Face Serum synergies UV and free radical quenching activity of ascorbates with acetyl zinger one (an age-defying molecule created by combining Turmeric and Ginger). This serum combines four ascorbates — L-ascorbic acid, 3-O-ethyl ascorbate acid, magnesium ascorbic phosphate plus the the naturally occurring ascorbates from the fruit of the Camu Camu. This serum also features the extracts of passionflower and rutin which are capillary flavonoid strengtheners. This serum has a pH of 3.3 which makes it perfect for normal and normal-to-oily skin, predisposed to a buildup of dead cells. Dermorevision products are distributed exclusively by licensed skincare professionals.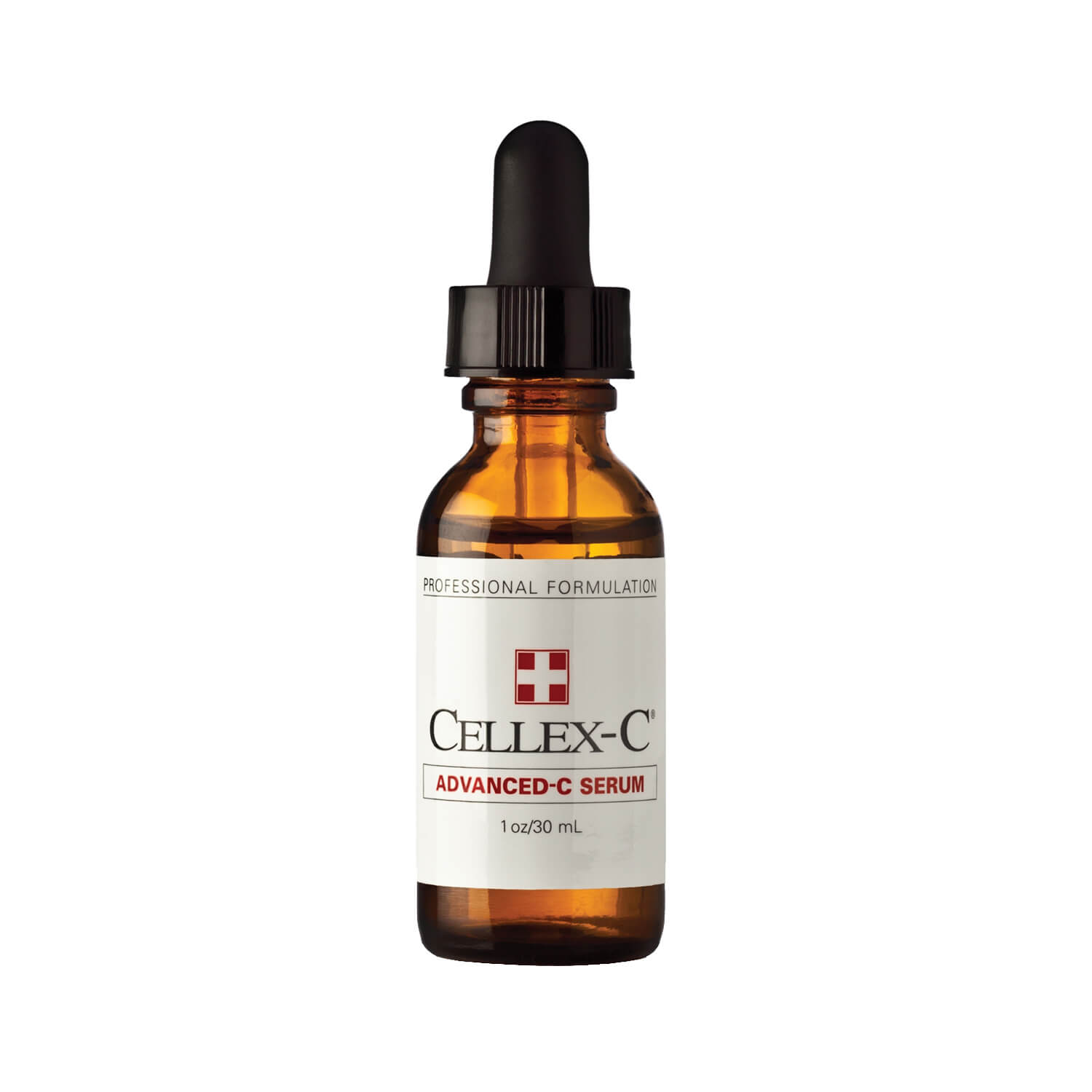 Order here (link to external website):
On Amazon: Cellex-C Advanced-C Serum, 1 Fl Oz
Cellex-C High Potency Serum combines sodium hyaluronate (a form of hyaluronic acid) with L-ascorbic acid — both water-soluble —in a cleverly formulated serum. Sodium hyaluronate will attract and retain water molecules in the skin for hydration, while Lascorbic acid will act as a medium intensity superficial exfoliant, while still giving all the other benefits of ascorbates. This contains a high concentration of L-Ascorbic Acid, so it is recommended for more resilient skin. As always, I believe you should consult with your licensed skincare professional before using Cellex-C, which is available online.
There is a natural options for applying ascorbates in the forms of vegetable oils. Sea buckthorn is a valid option if, for many reason you prefer to not use more technologically advanced products.